Slowly but surely it starts with the fourth-generation LTE mobile. The first networks to that, though not in Germany, and many more are planned. Logically, therefore, must now slow sometimes first hardware for the consumer on the market. Today it finally happened: the modem specialist Huawei Technologies has introduced the first "triple-mode modem" that Huawei E398 4G LTE modem.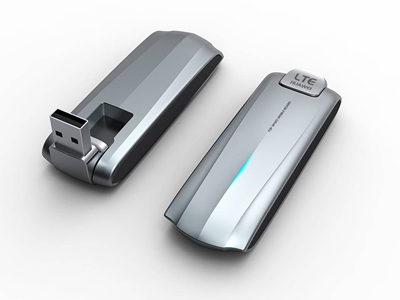 The unit is one of the world's first LTE modem, but more importantly is that it also supports other 2G and 3G standards. So you can outside of areas with LTE supplyquickly browse the UMTS network, or if it is very hard, even in the GSM network. The Huawei E398 4G LTE modem offers a fresh design and brings a MicroSD slot for memory cards up to 32GB. It supports all common data standards, GPRS and EDGE to UMTS and HSPA + to LTE. Works in which frequencies of the stick is not yet known, but he should at least according to Huawei support all popular LTE frequencies.
The stick is initially sold only in Sweden and Norway by the local LTE network operators Tele2 and Telenor will come when needed but also in other countries on the market. A specific date of publication or even a price for Germany can not yet be called - this will depend heavily on the operators and the availability of LTE in Germany.
Meanwhile, we have published a new and current products for this Huawei E398 4G LTE modem on http://www.4glteway.com